COUNTY WASTE NOW OFFERS SINGLE STREAM RECYCLING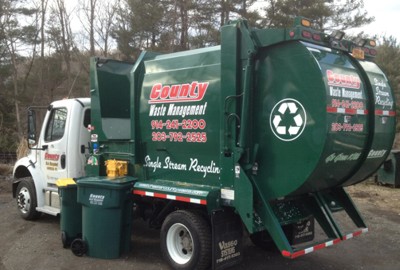 Our residential customers will no longer have to separate their recyclables. Instead they can "single stream" or mix the materials into one clear bag or a recycle toter. Bottles, plastics, cans and paper can be mixed together which will make it easier for our customers to recycle and should result in an increase quantity of materials diverted from landfills.
Can Cardboard be placed into the single stream?
Yes, but in small quantities or small pieces (2′ x 2′). If you have large boxes and large quantities you must call to schedule a special pick up. Click here to view Single Stream Recycling Instructions.
If you are interested in a recycle toter please call our office for more information.