Convenient, Reliable and Cost Effective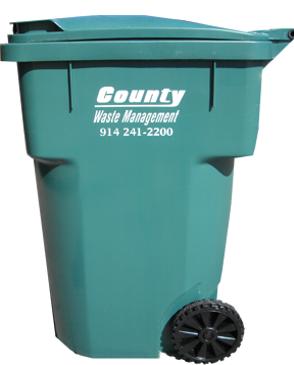 Country waste specializes in residential garbage removal and recycling services in Westchester Putnam, and Fairfeild Counties. Our collection service serves both single and multi family dwellings.
We can offer residential customers an animal resistant cart which is easy to roll and difficult to turn over. Country can offer residential customers with daily, weekly and seasonal pickups. Upon request we are also able to provide special pickups of bulky items or small containers for larger cleanups. As a added convenience we can supply labor for yard and or household cleanups.
Country waste can provide container service or packer service for residential home owners:
Seasonal clean ups (attic,garage,basement)
Spring and Fall Landscaping
Home Remodeling
New construction
Curbside and driveway service